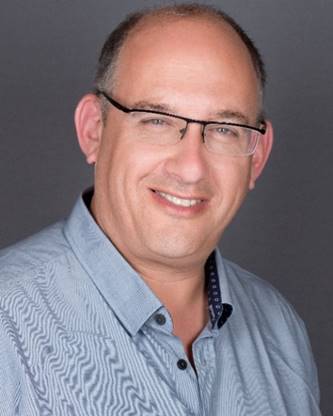 MOSHE LEWENSTEIN
Professor
Office:
Department of Computer Science
Bar-Ilan University
Ramat Gan 5290002
Israel
++972-3-5317886
Algorithms, Data Structures, Fine-Grained Complexity, Pattern Matching, Indexing.

Ph.D. Students
Tsvi Kopelowitz, Ph.D., From Offline to Online Indexing Data Structures, 2011.

Zvi Gotthilf, Ph.D., On Matchings, Sequences and their Approximations, 2011.

Orgad Keller, Ph.D., 2019 (joint with Liam Roditty and Avinatan Hasidim).

Itzik Goldshtein, Ph.D., expected 2020 (joint supervision with Ely Porat).

M.Sc. Students
Carmit Harel-Hazay, M.Sc., Approximate Parameterized Matching, 2004.

Tsvi Kopelowitz, M.Sc., Suffix and Prefix Data Structures, 2005.

Zvi Gotthilf, M.Sc., Maximum Induced Matchings in Regular Graphs, 2005.

Asaf Tsin, M.Sc., Approximating Undirected Maximum TSP, 2005.

Orly Bialer, M.Sc., Parallel LCS for Multiple Strings, 2005 (joint supervision with Prof. Vadim Levit).

Orgad Keller, M.Sc. Range Searching in Text: Applications of Computational Geometry in Text Indexing, 2007.

Elad Rainschmidt, M.Sc., Approximation Algorithms for Maximum Stable Marriage with Ties and Incomplete Lists, 2009.

Shir Feibish-Landau, M.Sc. Substring Compression, 2010.

Itzik Goldshtein, M.Sc., Edit Distance with Moves, 2012.

Ronit Lubin, M.Sc., (joint supervision with Amihood Amir), 2016.

Avraham Aped, M.Sc., Longest Common Prefix with One or Two Mismatches, 2017.

Dor Hirst, in progress.
1. Editor, Journal of Discrete Algorithms, Jan. 2015-Dec. 2018
2. Guest Editor of Special Issue, Journal of Discrete Algorithms, 2011
3. Guest Editor of Special Issue, Theoretical Computer Science, 2018
Casper Kejlberg-Rasmussen

, April-June, 2012
Thesis Committees (External to Bar-Ilan U.)
1. Ora Arbell, Edit-Distance of Run-Length Encoded Texts, Haifa University, 2003
2. Eyal Cohen, Whole Genome Alignment-Free Distance Methods, Thesis Proposal Exam, Tel Aviv University, 2011
3. Hjalte Wedel Vildhøj, Topics in Combinatorial Pattern Matching, Technical University of Denmark, 2014 (Exam – November 17th, Copenhagen, Denmark)
4. Omer Gold, New Algorithms for Classical Problems in P and their Reducible Relatives, Thesis Proposal Exam, 2016
5. Aurélien Ooms, Algorithms and Data Structures for 3SUM and Friends, University Libre De Bruxelles, 2019 (Exam – September 24th, Brussels, Belgium)
1. Papers in chronological order
Program Chair
· CPM 2006
· SPIRE 2013
· CPM 2016
Program Committee Member
· CPM 2001
· LATIN 2004
· CPM 2005
· SODA 2006
· SPIRE 2006
· IWOCA 2008
· SPIRE 2008
· CPM 2009
· LATIN 2010
· SWAT 2010
· SPIRE 2010
· WADS 2011
· SPIRE 2011
· SPIRE 2012
· ICABD 2014
· ESA 2015
· MASSIVE 2015
· WALCOM 2016
· SPIRE 2016
· CPM 2017
· ICALP 2018
· CPM 2018
· ESA 2020
· SPIRE 2020
· SODA 2021
Conference Organized
· Dagstuhl Workshop on "Structure and Hardness in P", joint with Seth Pettie and Virginia Vassilevska Williams, November 2016, Dagstuhl, Germany
· CPM 2016, Tel Aviv, Israel
· SPIRE 2013, Jerusalem, Israel
· 7th Workshop on Stringology, Safed, 3 -7 June, 2012
· 6th Workshop on Stringology, Haifa University, 3-7 April, 2011
· 5th Workshop on Stringology, Bar Ilan University, 2-6 May, 2010
· 4th Workshop on Stringology, Bar Ilan University, 29 March-2 April 2009
· International Workshop on Pattern Matching, Caesarea Rothschild Institute, Haifa, 7-11 May 2006
· Symposium Day: Pattern Matching, Bar Ilan University, April 8th, 2003